Product Description
Melrose Clean Green Barley Grass is a green superfood made from the powdered dehydrated leaves of organically grown young barley plants, providing a good supplement for diets deficient in green vegetables.
Barley Grass is highly nutritious providing naturally occurring chlorophyll, vitamins, minerals, antioxidants, folates and dietary fibre. Barley Grass can be incorporated in the diet to increase daily intake of greens, especially those who are deficient in green leafy vegetables.
Barley Grass naturally contains dietary fibre, minerals, vitamins, antioxidants, chlorophyll and folates an essential B vitamin.
Ingredients
100% organic barley grass
* Free from Lactose, dairy, wheat, gluten, yeast, artificial flavours, colours and preservatives, Suitable for vegetarians, vegans.
Directions
2g (1 teaspoon). Add Melrose Barley Grass Powder to your favourite smoothie or juice.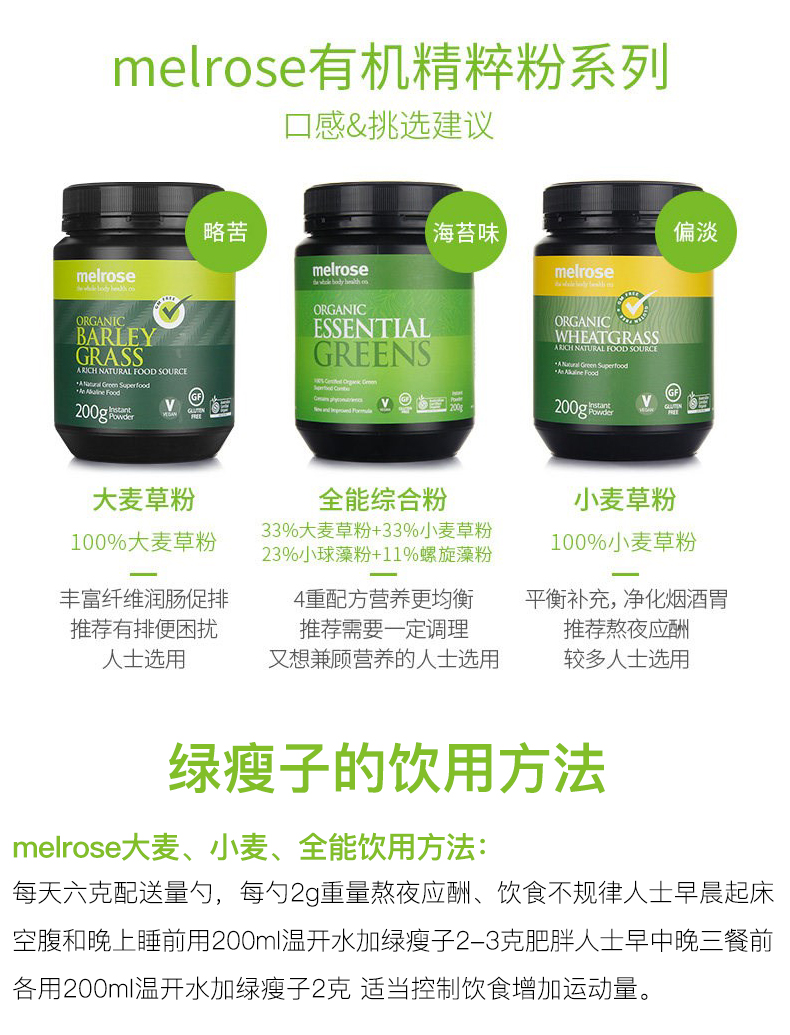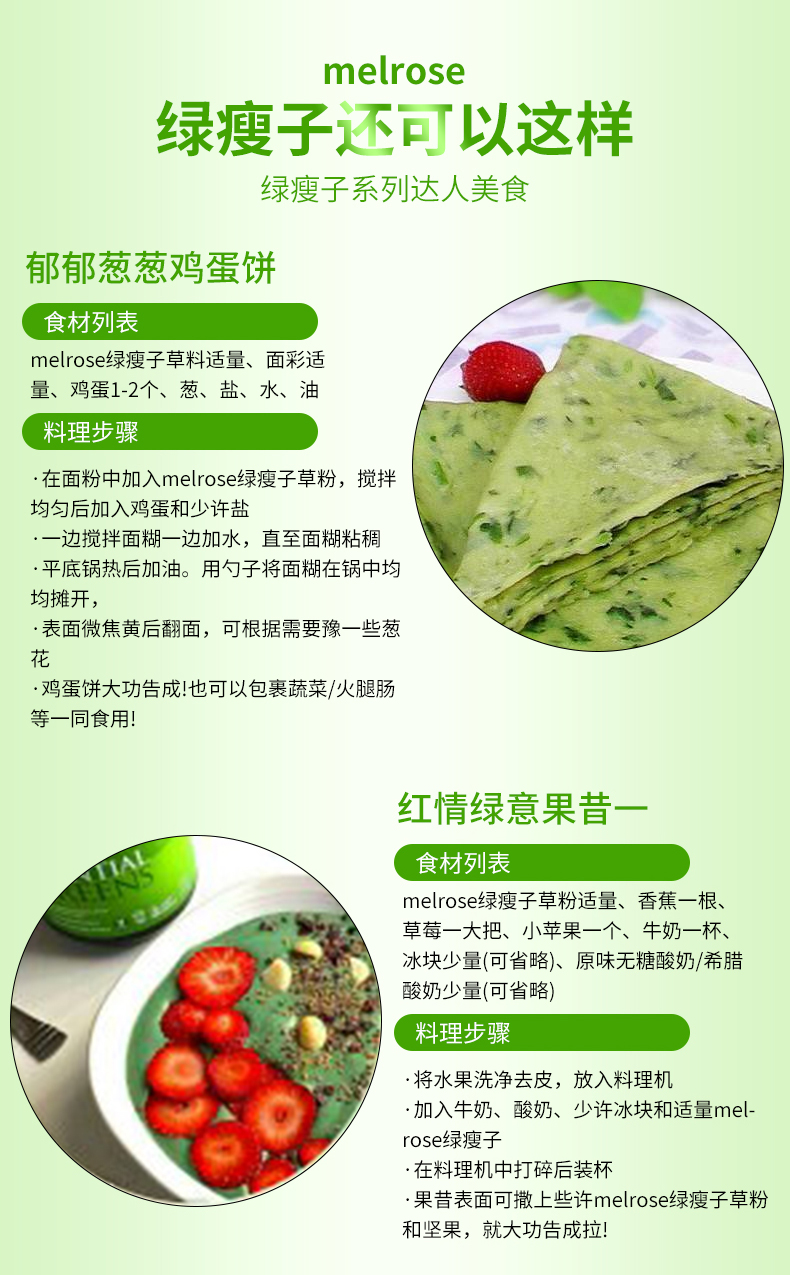 哟 三个单品怎么选⁉️
��我是老大,我叫全能绿瘦子,听起来就很腻害的样子有木有老大我综合了多种绿植精粹,不仅排毒养颜,长期喝我更会燃脂瘦
身、增强活力,让你每天都充满力量哟,不爱吃蔬菜的青少年和工作久坐上班精英,需要叶酸的孕妈妈需要我~
��我是老二,我叫大麦草绿瘦子,我是碱性食品之王耶,我可以调血糖、净血液、帮助排毒膳食纤维瘦身减肥呢,那啥,想要生
儿子的可以喝我哟~
��我是老三,我叫 小麦草绿瘦子 ,我是肝脏和血液的强力解毒剂,可以消除炎症抗氧化、减肥瘦身,提高抵抗力、减少熬夜带来
亚健康,我的口感更适合亚洲人,尤其是抽烟喝酒的大男人,需要我帮助~